Gluten-Free Food in Palo Alto: The Best Flavorful Finds!
Posted by Shelly on Thursday, September 13th, 2018 with Comments Off on Gluten-Free Food in Palo Alto: The Best Flavorful Finds! Comments
There are many benefits to following a gluten-free diet even if it is just for one meal a day such as lunch or dinner. It can help improve cholesterol levels, eliminate processed food from a diet and promote digestive health. Many restaurants in the Bay Area are quite accommodating to individuals who want to abide by the lifestyle. Here are just a few of the places that offer gluten-free food in Palo Alto and the neighboring cities. Waiter.com can deliver these meals to any home or business in the area.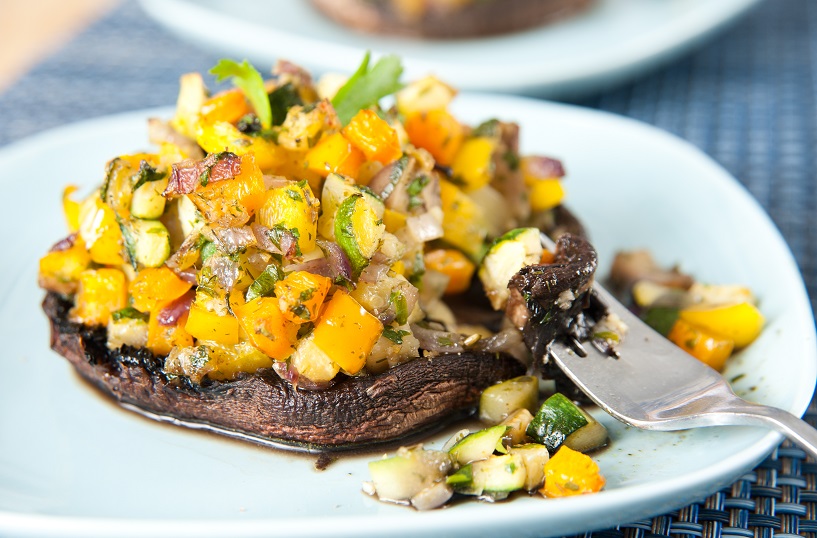 Bibimbowl
When you are looking for healthy recipes and fresh ingredients, Bibimbowl is the place to turn to. You have total control when you order from this establishment. You can create your very own bowl filled with whatever vegetables and meat you like. This place has earned favorable reviews from a number of news outlets, such as The Huffington Post and CNNgo. Bibimbowl also offers catering for when you need to feed large groups of people.
One specialty entrée Bibimbowl makes that has become a real hit with the locals is the hot stone bowl. This dish includes your choice of topping along with an assortment of marinated vegetables and a sunny-side up egg. It also comes with miso soup. For the toppings, you have your choice of tofu, shrimp, spicy seafood, teriyaki chicken, spicy chicken, spicy pork, bulgogi (beef), kimchi or more vegetables. You also get to decide whether you want it to come with brown or white rice. Bibimbowl makes it easy for you to get the exact meal you want that is 100 percent gluten-free.
The Veggie Grill
The Veggie Grill prides itself in offering all vegetarian and vegan dishes. The first Veggie Grill opened in 2006, and since that time, it has expanded to have numerous locations across California, Oregon, Washington and Illinois. It has earned numerous accolades over the years, including Best American Restaurant in 2012 from the LA Times. This establishment is known for making bold, innovative dishes that test the boundaries of what is possible for vegan cuisine. You will also have no problem finding gluten-free food in Palo Alto from this restaurant.
For a gluten-free option, you cannot go wrong with the All Hail Kale salad. It consists of marinated kale along with agave roasted walnuts, corn salsa and red cabbage. This salad also comes with a delicious ginger papaya vinaigrette. You can get it with tempeh instead of the grilled vegetarian chicken to make it gluten-safe. The best part about following a gluten-free diet is that you do not have to give up tasty desserts. The Veggie Grill offers a gluten-free chocolate brownie you can order for delivery to enjoy a sweet end to your meal.
Tommy Thai
Tommy Thai is a local establishment that has been creating authentic Thai and Cambodian dishes since 2012. The restaurant's founder, Tom Chau, is originally from Cambodia, and he has trained all over Southeast Asia to hone his skills crafting the finest dishes possible. He now brings an array of exotic flavors to the Bay Area. You can see for yourself the passion that goes into every dish, which makes for some great gluten-free food in Palo Alto.
A signature dish at Tommy Thai is the yellow curry. It is a little spicy, but if you do not mind some heat to your meal, then this is a great item to get that is gluten-free. The curry uses coconut milk, and it contains carrots, potatoes and yellow onions. You can add whatever you like to your curry, including vegetables and veggie tofu if you want to keep it vegetarian. You can add chicken at no additional charge, or you can get beef, pork, shrimp, rock cod, squid, seafood mix or chicken and shrimp combo for an extra fee.
It Has Never Been Easier To Get Gluten-Free Dishes Delivered
Maintaining a gluten-free diet in Palo Alto is simpler than ever before now that Waiter.com delivers from a number of different restaurants that specialize in these kinds of dishes. You can get these healthy food items delivered to your home or office for lunch or dinner any day of the week. You can now enjoy a greater variety of meals and save time by getting delicious food that is made to order and will be delivered straight to you in no time.
When it comes to feeding employees and coworkers, make your company's food program really count! If your workplace dining plan needs to take it up a notch — or if you don't have one at all — Waiter.com is here to help. From Virtual Cafeteria Service to diverse menus to local takeout & delivery, Waiter.com offers customizable dining solutions for every business and budget. Contact us today to get started!