Office Lunch Delivery in San Mateo!
Posted by Shelly on Thursday, August 29th, 2019 with Comments Off on Office Lunch Delivery in San Mateo! Comments
What do most people around your office do for lunch? Do most people bring their own lunches, or do they spend most of their break driving over to a restaurant to get a meal? With the help of Waiter.com, you can enjoy the best of both worlds by having a professionally prepared meal delivered directly to your office building. You have numerous options at your disposal with office lunch delivery in San Mateo, and you may just find your new favorite lunch spot. You should also keep these places in mind when you need to order delivery for dinner at home later.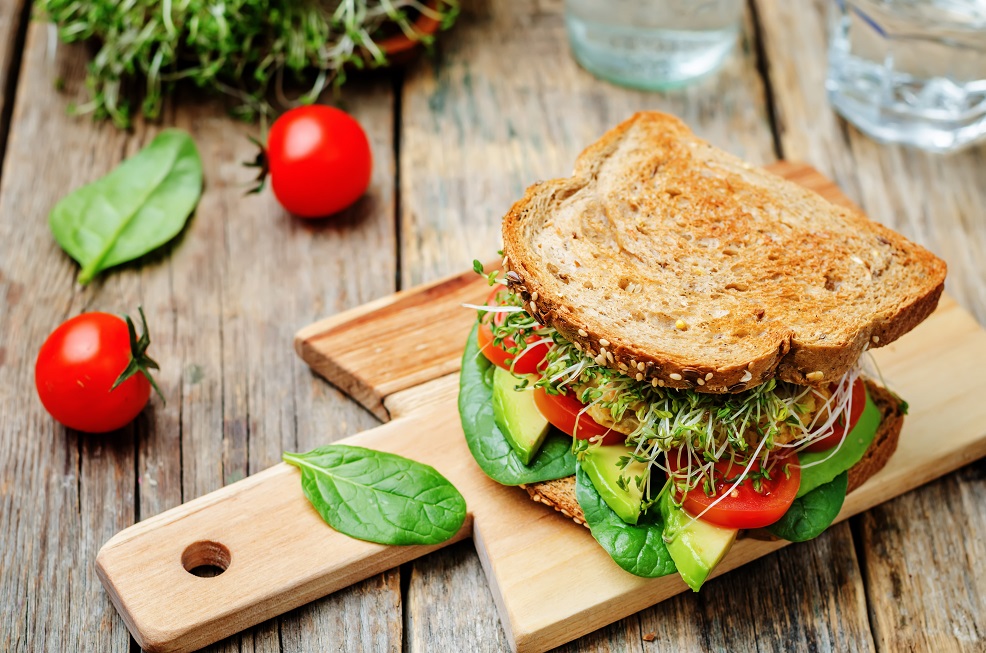 Joy Sushi
Sushi is about so much more than simply combining rice with raw fish. Nowhere else is that better exemplified than at Joy Sushi. First established in 2005, Joy Sushi specializes in unique rolls you will not find anywhere else in the Bay Area. You will also find an array of noodle and rice bowls if you are not in the mood for sushi but still want a delectable meal. There are veteran chefs behind the counter who prepare each roll by hand with plenty of love. No matter what you like, you can find rolls to match your palate. There are even vegetarian rolls for those trying to stay away from meat and fish.
There are plenty of lunch specials that give you the most bang for your buck. You cannot go wrong with the sushi lunch special, which gives you six pieces of California roll along with five pieces of house-selected nigiri sushi. It also comes with soup and salad, so you have plenty of food to fill you up until dinnertime. This lunch special is only available until 3:00 p.m., so make sure you place your order well in advance. You can even boost up your lunch special by adding an extra roll, and one popular addition is the red dragon roll, which comes with shrimp tempura, avocado, spicy crab, cucumber topped with unagi and Joy's special sauce. It all leads to a lot of food you will savor for the entire meal.
Amazing Wok
For many people, nothing satisfies their hunger quite like Chinese food. Now, you can order some of the finest Chinese food in the Bay Area with Amazing Wok. Whether you have a craving for shrimp fried rice or authentic chow mein, you can find all traditional Chinese dishes here. Amazing Wok has earned stellar reviews online, and once you take a bite, you will see why. Everything is prepared fresh with first-class ingredients. You have never had office lunch delivery in San Mateo quite like this, so give it a try the next time you feel like ordering out.
Similar to Joy Sushi, there is an array of lunch specials available until 3:00 p.m. One popular option is the chicken with string beans. This dish is a bit spicy, so you should keep that in mind before ordering. Along with your main dish, you also get a healthy serving of steamed white rice or fried rice on the side. For an additional charge, you can swap out your side for chow mein or brown rice. All lunch specials come with a cookie, so for a full meal that will not disappoint, this is the place to turn to.
Marsha's Lunchbox
Sandwiches are staples for lunches everywhere. They are delicious and easy to make, and you can enjoy one of the best sandwiches around when you order from Marsha's Lunchbox. This deli has been serving the San Carlos area since 1990, and it has remained a family owned and operated business for all of those decades. The people behind the counter craft the perfect sandwich every time, so order one for your next lunch.
Office lunch delivery in San Mateo from Waiter.com was practically designed for the sandwiches and wraps here. A first-class meal awaits you when you order the baked chicken wrap. It comes with perfectly prepared chicken, sprouts, lettuce, roasted red peppers and a pesto sauce inside of a flour tortilla. There are plenty of sides to go along with your wrap, including pasta salad, coleslaw and Caesar salad. It all leads to a delicious meal you will want time and time again.
Order Your Next Meal With Ease
Order tasty office lunches and dinners at home with the help of Waiter.com. The service means office meal deliveries in San Mateo just became a lot simpler, so do not let this technology go to waste.
When it comes to feeding employees and coworkers, make your company's food program really count! If your workplace dining plan needs to take it up a notch — or if you don't have one at all — Waiter.com is here to help. From Virtual Cafeteria Service to diverse menus to local takeout & delivery, Waiter.com offers customizable dining solutions for every business and budget. Contact us today to get started!