Posted by Shelly on Thursday, April 18th, 2019 with Comments Off on Power Through the Day With Office Lunch Delivery in San Bruno! Comments
San Bruno is home to many hardworking residents who commute all over the Bay Area. Whenever those people need a pick-me-up, they turn to one of the many fine restaurants in the area. From Italian to Mediterranean, everyone's culture has representation. You will have no problem getting office lunch delivery in San Bruno whether you are at the office or work from home. Keep these places in mind the next time you want to order out for dinner, too.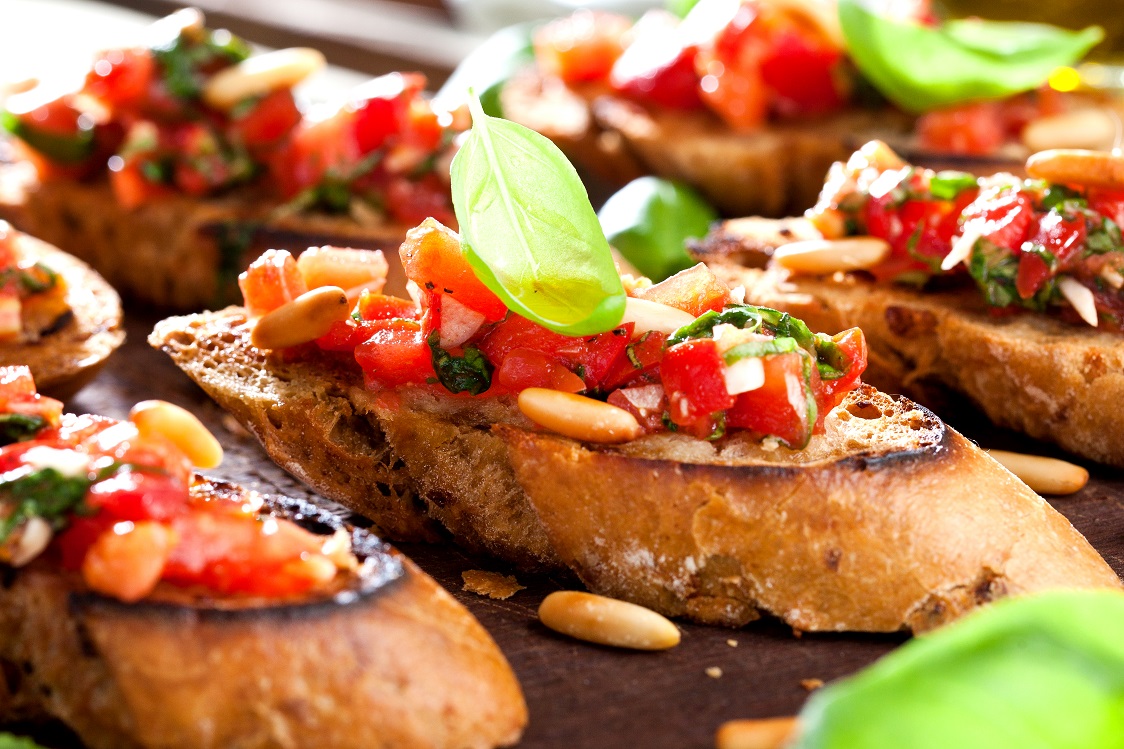 Spasso Restaurant
For fine Italian dining, people from all over love Spasso Restaurant. This establishment specializes in Italian cuisine, but you will find Mediterranean delicacies on the menu as well. Spasso is a word meaning "entertainment," and you certainly get that with every dish. Whether you are in the mood for skirt steak or fried calamari, there is plenty on the menu to try. You can have all of your lunches for the week set when you order from here.
For a truly elegant lunch, you can order the chicken breast wrapped in pancetta. The lunch special is only served until 2:30 p.m. Make sure you order ahead of time to get a delicious chicken breast stuffed with spinach, mushrooms and mozzarella cheese. It comes topped with a marsala wine reduction, and you get garlic mashed potatoes on the side. Bring the experience of a five-star restaurant into your office with a tasty lunch you will not soon forget.
SAJJ
The exotic tastes of the Mediterranean can come right to you when you order from SAJJ. This restaurant is proudly farm-to-table. Every single piece of produce that goes on a plate comes from a locally sourced farm. Additionally, all of the proteins are free of any hormones or antibiotics. The team at SAJJ is passionate about what they do. Sustainability, cultural authenticity and community pride are central values. Take your office lunch delivery in San Bruno up a notch by ordering authentic Mediterranean cuisine.
The chicken shawarma bowl is one of the most popular dishes on the menu. It features a base of Mediterranean turmeric rice with chicken shawarma on top. It comes with a mixed salad consisting of cucumber, tomato, cabbage, beets, mixed greens, pickled cucumber, sumac onion and a light balsamic vinaigrette. You will leave your meal with a full stomach and happy mind. The flavors are so fresh, you will want to order again as soon as you finish your first meal.
Carroll's Meats
Carroll's Meats is easily one of the most well-known spots to get sandwiches in San Bruno. The deli first opened its doors in 2006, but the Carroll family actually first arrived in San Francisco in the 1900s. They helped establish "Butcher Town" in the city, and they brought a lot of changes to the field. Carroll's Meats specializes in special house marinades. Whether you want Maui ribs or blackened tri-tip, you can get an array of meats with delectable sauces delivered right to you. Make your next office lunch delivery in San Bruno a classic sandwich to get you through the rest of the afternoon.
Customers old and young alike love the Carroll's BBQ Black Magic tri-tip sandwich. You get Carroll's specialty tri-tip along with Havarti cheese, lettuce, red onion, tomato, pepperoncini, garlic mayo, salt and pepper on heated bread. You can make any single sandwich a deal by getting a drink with salad or chips for a small extra fee. Please keep in mind that all sandwiches require 24 hours' notice if you want to order it for delivery. Call today to give yourself a special surprise tomorrow afternoon. Likewise, you can also order sweet, homemade desserts, such as banana bread, brownies or carrot bread if you have a sweet tooth to satisfy.
Order All of Your Favorites With Just the Click of a Button
Instead of leaving the office or your house to grab lunch, you can get everything you want delivered to you with the help of Waiter.com. You can get sandwiches, pastas and so much more sent wherever you want it in the Bay Area. Enjoy the total convenience of fresh lunch delivery in San Bruno, and you can keep all these restaurants in mind for dinner, too. When your coworkers ask where you went for lunch, you can proudly say, "Waiter.com!"