Corporate Lunch Catering in Foster City!
Posted by Shelly on Thursday, May 9th, 2019 with Comments Off on Corporate Lunch Catering in Foster City! Comments
No good office event should go on without food. The next time your boss asks someone to handle catering, you should raise your hand high and volunteer. With so many incredible restaurants around the Bay Area, you are bound to find a catering place that will knock everyone's socks off. You should also keep these places in mind later for dinner at home. Enjoy corporate lunch catering in Foster City from the following establishments.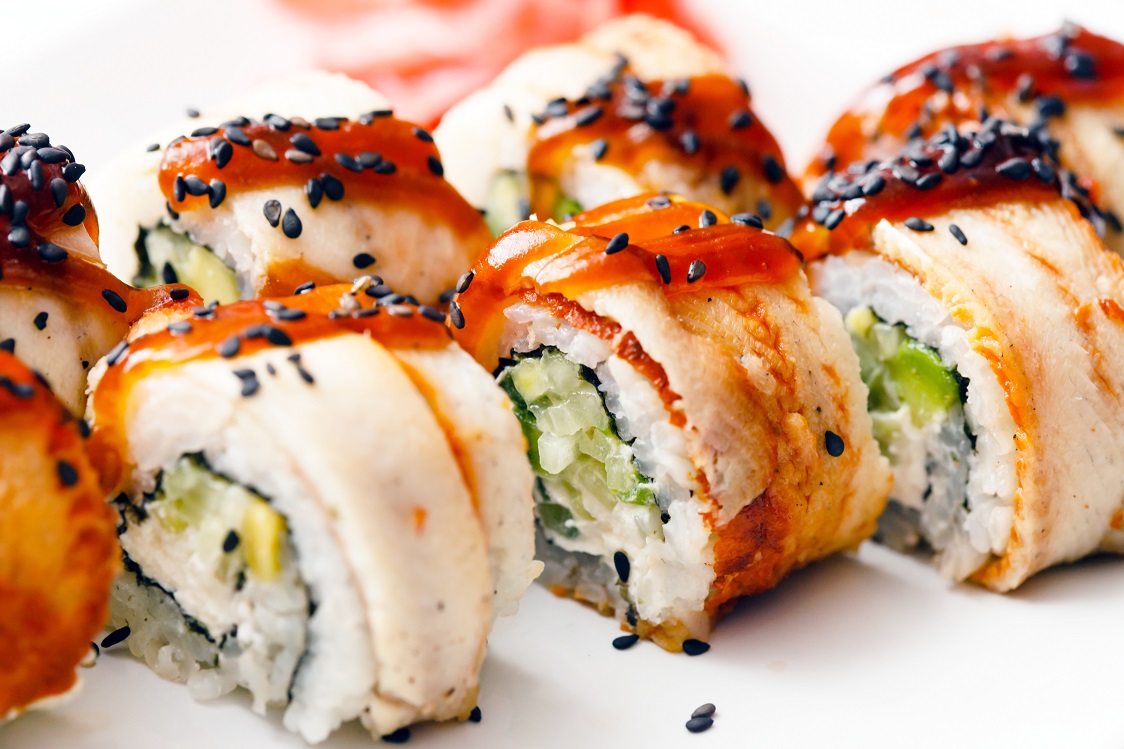 Fusion Izakaya
For first-class Japanese cuisine, Fusion Izakaya is the place to order from. Some of the most popular dishes include sushi, deep fried rolls, ramen, udon and rice bowls. Fusion Izakaya has been a staple of the community for years now. When people crave perfectly-wrapped sushi rolls, there is no better place. Instead of settling for mediocre food at your next corporate event, you can order a bunch of different sushi rolls that are bound to score a hit with your coworkers.
There are plenty of classic rolls on the menu. For something outside of the ordinary, you should place a couple orders of the deep-fried California rolls for your catering event. It is made just like a regular California roll with imitation crab meat alongside avocado. However, this dish is then deep-fried in the restaurant's special tempura batter. Lastly, it receives ample seasoning. You can order this and a few other sushi rolls to ensure there is enough for everybody. Your office can try out a few rolls at once and be all set for the corporate event.
The Patio Cafe
Help out a local family-owned and operated restaurant by catering your next event with The Patio Cafe. This place has been serving the Bay Area since 1989. The menu features a vast assortment of dishes using only locally-sourced, fresh ingredients. When the next big office meeting takes place in the morning, you can get breakfast catered. Your coworkers will not have an excuse for feeling groggy in the morning because they will all start their day with a delicious, nutritious breakfast. The Patio Cafe also makes for great corporate lunch catering in Foster City with the option to get an assorted sandwich platter.
One of the most popular catering choices here is the breakfast burrito. You can select as many burritos as you want, and you pay per person. You have your choice of ham, sausage, bacon and vegetarian. That way everyone can get the precise burrito they want, including any vegetarians you have around the office. You can also get an airpot of coffee delivered to your office. With a full meal waiting for your associates, they will be ready to hear whatever you have to say.
Rangoon Ruby
One of the best Burmese restaurants you will come across in the Bay Area is Rangoon Ruby. Chef Max Lee is in the kitchen working on some of the most popular cuisines to come out of Asia. If you are unfamiliar with it, Burmese cuisine draws influences from Chinese, Thai and Indian cooking. The restaurant was first launched in June of 2012 to bring a different type of food to American audiences. Persons who have never tried Burmese food before should definitely try it from here to see what they have been missing.
Your next corporate lunch catering in Foster City can be off the charts by getting a completely unique dish that will surprise but delight your coworkers. You can order Burmese pad thai as catering to serve to everyone at the event. This dish consists of rice noodles mixed along with fresh red bell peppers, tofu, pea leaves, onions, bean sprouts, peanuts, cabbage and scrambled eggs. There are dozens of other options, so impress the office with your knowledge of fantastic restaurants around the Bay Area.
Cater Your Next Event With Ease
Foster City is a great suburb to work in. Part of what makes it so exceptional is that you can cater all office events with affordable restaurants in nearby cities. Make corporate lunch catering in Foster City much simpler by ordering from these places just 24 hours in advance. Waiter.com will deliver the food to your office. You can also rely on Waiter.com to deliver food to your house for dinner later in the day. You can enjoy great meals no matter where you are in the Bay Area.
When it comes to feeding employees and coworkers, make your company's food program really count! If your workplace dining plan needs to take it up a notch — or if you don't have one at all — Waiter.com is here to help. From Virtual Cafeteria Service to diverse menus to local takeout & delivery, Waiter.com offers customizable dining solutions for every business and budget. Contact us today to get started!