Corporate Lunch Catering in Sunnyvale!
Posted by Shelly on Thursday, July 25th, 2019 with Comments Off on Corporate Lunch Catering in Sunnyvale! Comments
Sunnyvale is an incredibly diverse, rich community, and nowhere is that more apparent than the local cuisine. When you need to cater lunch at your office, you can get something outside of the box, so you are not always resorting to the same old thing. With Waiter.com, you can order catering from a vast array of restaurants you would not ordinarily be able to get delivered. Of course, you can also order from them later for dinner at home. The following spots are the perfect restaurants for corporate lunch catering in Sunnyvale, so use them for your next big event.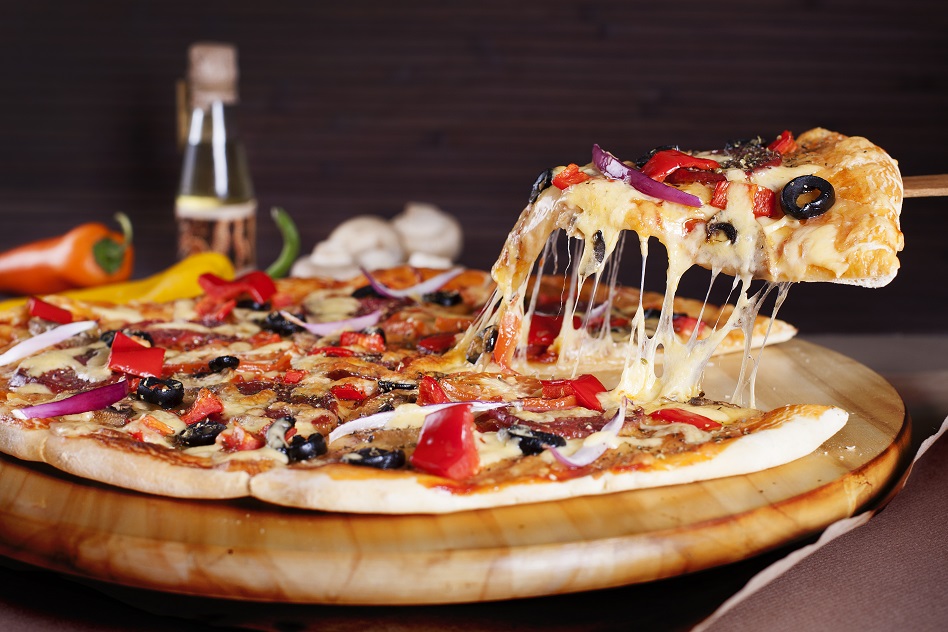 Punjab Cafe
For authentic dishes from Northern India, you need to order from Punjab Cafe. The chefs in the back knead every piece of dough and blend every spice by hand. The team here takes an immense amount of pride in serving delicious meals using fresh ingredients. You will find all of the Indian classics here as well as a few items that put a contemporary spin on old favorites.
Although you will not find a traditional catering menu per se, you will find plenty of fantastic dishes you can order for people around the office. One go-to dish everyone will love is the chicken biryani. This contains basmati rice cooked alongside sizable chunks of chicken, peppers, onions, spices and herbs. It is a fairly mild dish that works well with curries. Naturally, no Indian dish would be complete without a healthy serving of naan on the side. You can order garlic, onion or coconut naan at Punjab Cafe that will fill you up without slowing you down the rest of the day.
Loving Hut
When you want to keep everyone around the office healthy, you can order catering from Loving Hut. Years ago, the first Loving Hut opened to immense acclaim. Now it has become a chain, and locations have popped up all over the country. The restaurant only uses the best vegan ingredients. Even if you are not a full vegan yourself, it is still a great option for tasting delicious food with no animal products whatsoever. Although this particular location is in Santa Clara, it still makes for an excellent choice when you need corporate lunch catering in Sunnyvale.
When you have up to 12 people to feed, you can order the Mongolian Wonder tray. It consists of vegan protein slices that have been stir-fried with red chili peppers, green onions and yellow onions. You get all the essential nutrients you need without ever having to put meat in your body. You can also order salads and appetizers as part of the catering package. Please remember that all catering dishes require 24 hours' notice. Each tray is capable of holding 96 fluid ounces.
Cicero's Pizza
You really cannot go wrong by ordering pizza for the office. Instead of ordering from a national chain, you can support a local business by getting your next pizza from Cicero's Pizza. Located in San Jose, this pizza joint has been serving up delicious pies for years. It has become a staple of the South Bay, and it has an array of pizzas on the menu you are bound to love. You can even make your own pizza if you so desire so that you know you will get something you will enjoy.
Corporate lunch catering in Sunnyvale does not have to become complicated. You can simply order a few large pizzas to split amongst your coworkers. One pizza you absolutely have to try is Cicero's Special. This pizza has cheese, pepperoni, salami, mushrooms and olives. A large pizza from here feeds three people, so keep that in mind when you are trying to decide how much to order for the office. Plus, you can always bring the leftovers home with you, so you end up with Cicero's every night of the week.
Order Lunch for the Office With Ease
Catering a big corporate event sounds like a hassle. When you are the one in charge, you should definitely make things simpler on yourself by letting Waiter.com do the heavy lifting. Place your order for a delicious lunch at the office, and then all you have to do is wait. Hopefully this list gives you some ideas for what to do for dinner at home during the week, too. Sunnyvale office lunch catering has never been simpler, so get started today.
When it comes to feeding employees and coworkers, make your company's food program really count! If your workplace dining plan needs to take it up a notch — or if you don't have one at all — Waiter.com is here to help. From Virtual Cafeteria Service to diverse menus to local takeout & delivery, Waiter.com offers customizable dining solutions for every business and budget. Contact us today to get started!