Corporate Lunch Catering in San Jose!
Posted by Shelly on Thursday, May 23rd, 2019 with Comments Off on Corporate Lunch Catering in San Jose! Comments
There are various occasions at the office where you need to cater lunch for everybody. There may be an important meeting the boss wants to have, or you are planning a special celebration for one single employee. Either way, the event is not complete without delicious food catered by a local restaurant. Once you see how good this food is at work, you can order it again for dinner at home. Corporate lunch catering in San Jose is made so much simpler with the inclusion of these great establishments.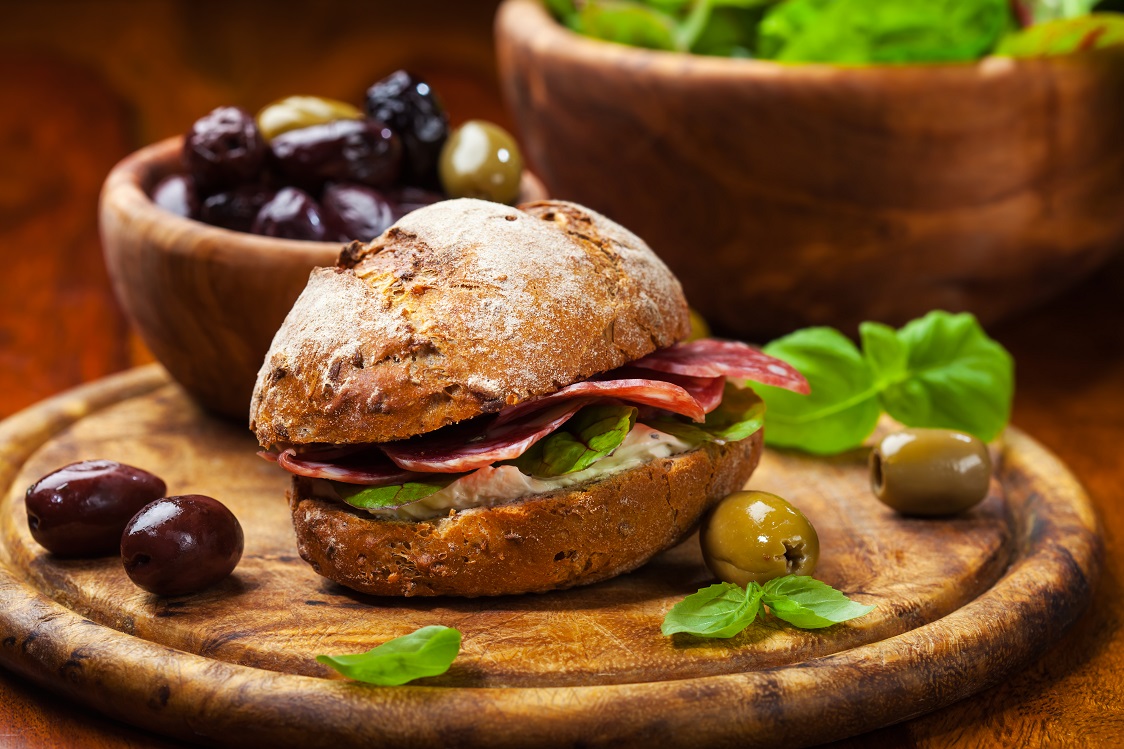 The American Italian Deli
The American Italian Deli has served the Bay Area since 1956. You do not stick around that long if you do not have incredible sandwiches people want to eat all the time. This deli prides itself in offering classic American sandwiches that come with an Italian twist. The bread is baked fresh daily, and you can taste the difference when you take the first bite. The American Italian Deli also roasts its own roast beef inside the restaurant. Everything is made fresh, and with so many sandwiches on the menu, you will always find something new to order.
You can order a party sandwich tray, which is priced for each sandwich you want. Each sandwich is either cut in halves or thirds. You can choose any sandwiches on the menu to get catered. The one that comes the most highly recommended is the Godfather Specialty Sandwich. It only uses the finest of meats, including salami, prosciutto, mortadella and coppa. It is finished off with provolone cheese, oil, vinegar, onion, lettuce, artichoke hearts and pepperoncinis. Everyone at the office will want a bite.
Asteria Grill
In the event you want Greek food rather than sandwiches, then Asteria Grill is the place to order from. This is a Greek restaurant with all the classic dishes you would expect. From falafel pita to hummus, all of the staples are here for you and your coworkers to enjoy. You can partake in a different kind of corporate lunch catering in San Jose when you order from here. It may be different, but it will be a welcome change of pace.
Catering options are available whether you need to feed 20 or 200 people. You pay per person, and there is a 20-person minimum. You need to place your order 24 hours before you need it. With the catering set, you receive Greek specialties along with dip, appetizers and two side dishes. You can dip warm pita wedges into hummus, tzatziki, babaghanoush, tirokafteri, kalamatiano or a combination of all these. Your appetizer options include mozzarella garlic bread, deviled eggs, stuffed grape leaves or other traditional Mediterranean starters. Finally, the sides you have to choose from include house salad, fresh fruit, briami, rice with orzo and garlic fries. You can take a poll around the office to see which ones your coworkers would like best.
China Rose
Finally, you want to look at the menu for China Rose before you decide where to get catering from. This restaurant has been in business since 2012, but the chef has over 30 years of experience cooking traditional Chinese cuisine. The chef comes from Hong Kong but traveled all over the globe to hone the craft of cooking.
China Rose does not have a catering menu per se, but many of the entrees are meant to be shared. Even if you have a dozen people to feed, you can simply order a few entrees people can pick off from to enjoy. One of the best dishes you can order from here is the Mongolian beef. It does tend to be a little spicy due to it being made with red peppers, so proceed with caution. Mongolian beef is a traditional dish at any Chinese restaurant most people like, and China Rose makes it perfectly. By picking and choosing different dishes, you can partake in unforgettable corporate lunch catering in San Jose.
Enjoy Catering That Has Never Been Simpler
When people around the office are eating the same thing for every corporate event, you can mix things up with the help of Waiter.com. Delivery is available any time of day, including lunch and dinner. Waiter.com delivers anywhere in the Bay Area, so you can have some food sent home at the end of the workday. Look through all your office lunch catering options to make the next event a success.
When it comes to feeding employees and coworkers, make your company's food program really count! If your workplace dining plan needs to take it up a notch — or if you don't have one at all — Waiter.com is here to help. From Virtual Cafeteria Service to diverse menus to local takeout & delivery, Waiter.com offers customizable dining solutions for every business and budget. Contact us today to get started!