Corporate Lunch Catering in Saratoga!
Posted by Shelly on Thursday, June 6th, 2019 with Comments Off on Corporate Lunch Catering in Saratoga! Comments
After most corporate events, people do not remember the presentations or the statistics. They remember the delicious food the boss had catered. Check out some of these wonderful restaurants where you can get your next lunch in the office from. Make sure all the employees write down the name of the establishment because they will all definitely want to order from there again for dinner at home. Corporate lunch catering in Saratoga has never been simpler, and these are just a few of the places nearby that offer catering.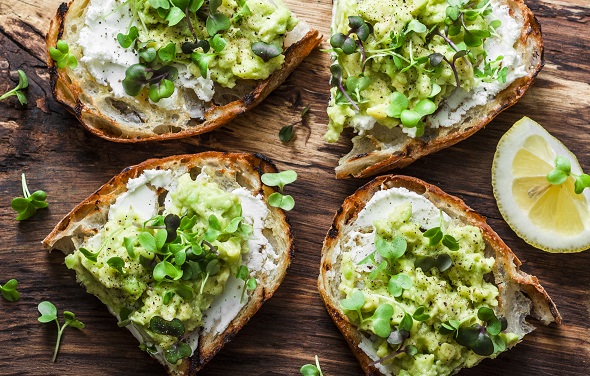 Walia Ethiopian Cuisine
Walia Ethiopian Cuisine joined the San Jose community in 2011. It joined a diverse community and brought remarkable foreign meals to the Bay Area. Each dish is prepared by hand meticulously under the supervision of an experienced cook: Aster Teklemichael. The chefs use authentic ingredients, and each guest is treated to a one-of-a-kind meal you can only get from here. Combined with creative pairings and beautiful presentations, you will want to try everything on the menu.
Ethiopian food is meant to be shared. While there are no direct catering options per se, you can order several entrees for everyone to split. One dish everyone will want to try is the arada shiro. This consists of chicken served with cooked chickpeas, which then comes topped with olive oil or seasoned butter. There are also lamb, beef and vegetarian dishes you can order as well as salads and appetizers for people to share. There is truly something for everyone.
Lettuce Sandwich Shop
Since 2008, Lettuce Sandwich Shop has maintained a commitment to not only make sandwiches but to make people's days. The people behind the counter believe every sandwich should be a work of art, and you can see that from the first time you order. Fresh ingredients go into every sandwich, and they are prepared in a clean environment. These sandwiches are more than just meals. They are a way to nourish your well-being after a hard day at work. With Lettuce Sandwich Shop in Santa Clara, your next corporate lunch catering in Saratoga can be both delicious and nutritious.
When you need to feed a lot of people around the office, your best bet will be to order a bunch of sandwiches and cut them up for people to share. There are plenty of specialty sandwiches to choose from, but one you have to get is the marina sandwich. It comes with an ample serving of hot pastrami along with bacon, avocado and cream cheese. The whole thing then gets heated. It has a unique flavor profile you do not come across often, so you should definitely order it when you get the chance.
My Indian Pizza
A lot of people would assume Indian food and pizza would not necessarily go together well. However, the folks at My Indian Pizza realized the possibilities years ago. You can naturally get some classic types of pizza, such as plain cheese or vegetarian. The real star of the show here is the array of Indian-inspired pizzas that have to be tasted to be believed. For future corporate lunch catering in Saratoga, you can simply order a bunch of pizzas for everyone to enjoy.
One of the most recognizable dishes at this establishment is the butter chicken pizza. It comes with chicken along with diced bell peppers and diced tomatoes. It is then topped with fresh cilantro and comes with My Indian Pizza's signature butter sauce. All the pizza dough here is made from scratch daily, and you can also order your pizza with rennet-free cheese. You have your choice of sizes, and if you have a lot of people around the office, then make sure you get the large, which comes in at 14 inches.
Order a Delicious Lunch Today
Treat everyone at your workplace to a lunch they will not soon forget. Whether people at work prefer pizza or sandwiches, you will be able to find something near you people will love. Office lunch catering around Saratoga just got a lot easier. Whether it is a coworker's birthday or a formal meeting, you can rest easy knowing the food is being handled by someone else. Waiter.com will deliver fresh food to your office, home or anywhere else any time of day. You now know where to get your next lunch and dinner from.
When it comes to feeding employees and coworkers, make your company's food program really count! If your workplace dining plan needs to take it up a notch — or if you don't have one at all — Waiter.com is here to help. From Virtual Cafeteria Service to diverse menus to local takeout & delivery, Waiter.com offers customizable dining solutions for every business and budget. Contact us today to get started!