Feed Everyone at the Party With Mexican Catering in San Jose!
Posted by Shelly on Thursday, March 28th, 2019 with Comments Off on Feed Everyone at the Party With Mexican Catering in San Jose! Comments
Whether you have a party at home or big meeting at the office coming up, one thing is a necessity: food. Food can make or break any event. You do not want people leaving the party complaining about how there was not enough tacos or enchiladas for everyone. Fortunately, there is a litany of catering options for lunch and dinner around the Bay Area. Here are some of the top places for when you ask yourself, "Where is the best Mexican food catering near me in San Jose?"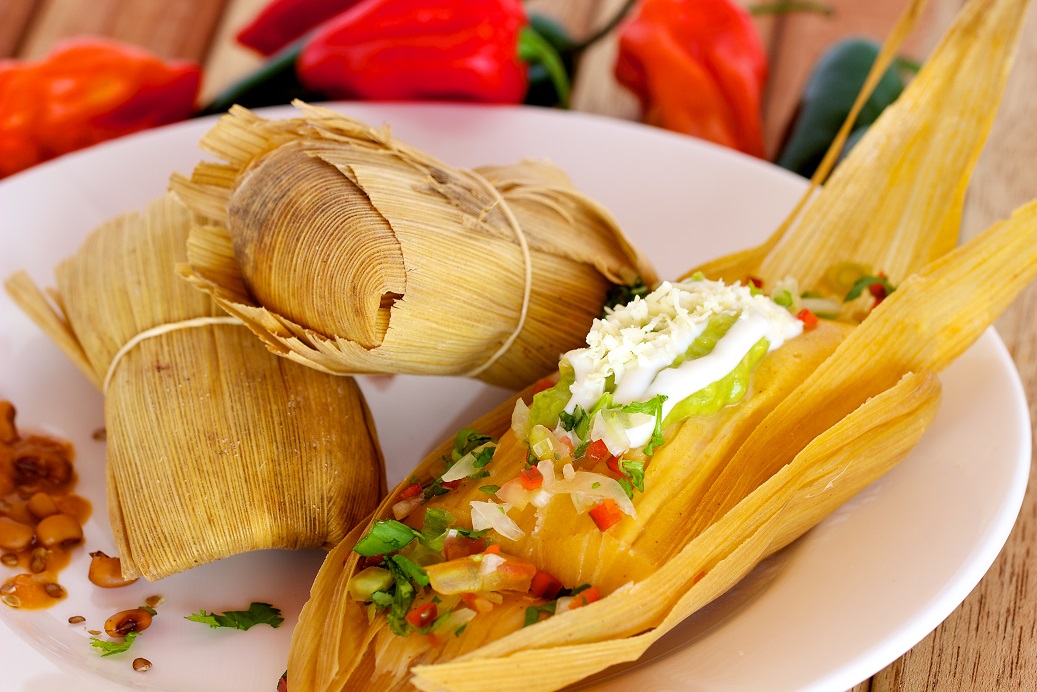 Bravo! House of Enchiladas
There are plenty of restaurants with menus the size of novels. Bravo! House of Enchiladas focuses on one main dish. You can order enchiladas with various fillings, including carne asada, beef, chicken, shrimp and cheese. Bravo! House of Enchiladas opened in 2012, and during that time, this restaurant has revolutionized the way to make the famous Mexican dish. Something numerous places offer feels new and fresh here. You can also order catering for your next event, knowing all the guests will get something they like.
All the catering options are available with 24 hours' notice. One of the most popular options is the family pack, which includes 12 enchiladas filled with whatever you want. The enchiladas are served alongside beans, rice and two liters of soda. It feeds four to six people, which makes it perfect for any small gathering you have coming up. You may need to order several family packs if you need to feed a larger group of people. Since you can get several fillings, you can have some variety on your plate.
Rincon Sabroso Restaurant
For authentic Mexican cuisine, you should order future catering from Rincon Sabroso Restaurant. A variety of classics are on the menu, such as tostadas, burritos, tacos and quesadillas. You will even find some house specials popular with residents of San Jose and Mountain View. Pupusas and seafood dishes are rare Salvadoran specialties, and Rincon Sabroso Restaurant is one of the few places around where you can get them. Give this place a call to ask, "Can you provide Mexican food catering near me in San Jose?"
There is not a separate catering menu for Rincon Sabroso Restaurant. However, you can order a variety of dishes a la carte. Plenty of people love the mixed pupusa, which consists of beans, pork and cheese inside of a handmade corn tortilla. This dish hails straight from El Salvador, and one only costs $3.50. You can order a bunch of them to have available for your guests. To mix things up, you can also order a bunch of tamales. This is another Salvadoran special. Rincon Sabroso Restaurant makes chicken tamales with an in-house vegetable sauce. With these items on display, your guests will be thrilled.
Casa Azteca
Casa Azteca has served traditional Mexican dishes in the Bay Area since 1980. The staff here has been with the restaurant for a long time. They make the salsa fresh every day, and the best part is that they cater events of all sizes. The founders of the establishment, Humberto and Socorro Cardenas, met in North Hollywood, married and soon started their dream of opening their own restaurant. It has become a staple in the community.
Whether you need to feed 20 or 100 people, Casa Azteca will be able to handle the job. You can get street tacos, bean-and-cheese burritos as well as tostadas all delivered wherever you want in the area. Everyone will want something sweet to round out the meal, so make sure you order enough flan for everyone. Casa Azteca uses a homemade recipe to make traditional Mexican flan complete with whipped cream. Once you have had a taste, you will never again have to ask, "Where is great Mexican food catering near me in San Jose?"
Get Catering Without Any of the Hassle
The next time you want Mexican food catered to you, you now have several places to keep in mind. No matter where you order from, you will know for certain you are getting a first-class meal for you and your guests. A birthday party at home or a corporate event at the office can be taken to the next level with the right food nearby. You can cater for lunch or dinner knowing Waiter.com is there to help.
When it comes to feeding employees and coworkers, make your company's food program really count! If your workplace dining plan needs to take it up a notch — or if you don't have one at all — Waiter.com is here to help. From Virtual Cafeteria Service to diverse menus to local takeout & delivery, Waiter.com offers customizable dining solutions for every business and budget. Contact us today to get started!